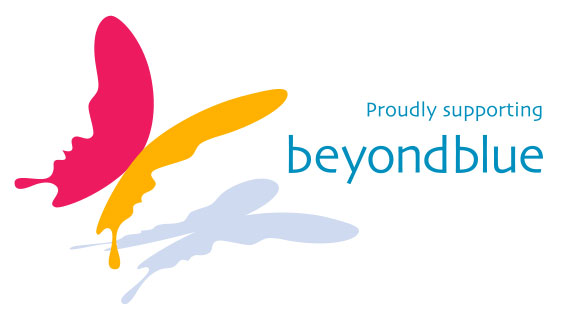 About beyondblue
Many of us have been affected by depression and anxiety, either personally or through family, friends or colleagues. Right now, over 1 million people in Australia are experiencing depression and 2 million are experiencing anxiety.
On average, 8 people take their lives every day in Australia.
Depression, anxiety and suicide affects all of us – so beyondblue is working to equip everyone in Australia with the knowledge and skills to protect our own mental health.
They're giving people the confidence to support those around them, and making anxiety, depression and suicide part of everyday conversations. And as well as tackling stigma, prejudice and discrimination, beyondblue is breaking down the barriers that prevent people from speaking up and reaching out.
beyondblue is here for everyone in Australia – at work, home, school, university, online, and in communities across the country.
With your support, beyondblue can continue working to ensure everyone achieves their best possible mental health.
We are proud to have beyondblue as a charity partner and to help make a difference to mental health in Australia.
beyondblue will be cheering everyone on at Race 1 Elwood on Sunday 26 November and at Race 6 at St Kilda on Sunday 8 April. They will have the beyondblue van and a marquee set up, with BBQ, massages and information resources available
Make a difference
You can make a difference to mental health in Australia in three easy steps:
Visit the beyondblue VIC Triathlon Series fundraising page
Click 'Start fundraising' to create your online fundraising page
Share your fundraising page URL on social media and email, asking your friends, family and colleagues to donate
Every person who donates to your online page will receive a tax-deductible receipt and be able to leave you a message of support.
You can customise your page by uploading a profile photo, updating your story, and thanking every donor.
beyondblue is very lucky to have the support of amazing people across Australia like you. That is why every VIC Triathlon fundraising will get the following perks:
All Fundraisers that raise over $50 will receive a beyondblue Running Singlet
All Fundraisers that raise over $1000 will receive a beyondblue Tri Suit (6 – 8 week lead time from time of order)
All Fundraisers that raise over $500 for the series or from a single race will receive a free entry in a special beyondblue wave start of Race 6 St Kilda
All Fundraisers that raise over $500 for the series or from a single race will go into the draw to win a $500 2XU Voucher to be presented at Race 6 St Kilda
Most people in Australia have been affected by anxiety and depression in some way, whether through personal experience or through family, friends or work colleagues. In any one year, around 1 million adults in Australia experience depression and over 2 million experience anxiety. Every day, around 8 people take their own lives.
By supporting beyondblue you're helping to improve the lives of millions of people in Australia affected by depression, anxiety and suicide.
We're aiming to raise as much as possible in the Victorian Premier Triathlon Series! These funds will help us to deliver our 24/7 phone and online Support Service, innovate and deliver new services and programs, distribute free information resources and share powerful stories of hope and recovery across Australia, roll out evidence-based campaigns, fund world-leading research and advocate for all people in Australia affected by anxiety, depression and suicide. Every dollar raised makes a difference:
$30 covers the cost of producing, printing, packing and posting free information materials about anxiety, depression and staying well to anyone in Australia.
All beyondblue information resources are available free so that anyone, regardless of income or location, can find out more about anxiety and depression.
$48 ensures that every phone call, web chat and email to the 24/7 beyondblue Support Service is answered.
The mental health professionals at our Support Service provide practical support, advice and hope to people in need of an expert and listening ear – 24 hours a day, 7 days a week.
$110 enables a beyondblue Speaker or Ambassador to share their story in the community.
By sharing their stories of hope, recovery and resilience across the country, beyondblue Speakers and Ambassadors help reduce stigma and encourage people to reach out when they need support.
$270 funds a session with a NewAccess coach across eight locations in Australia.
NewAccess is a trailblazing beyondblue initiative, providing free support from trained coaches to help people overcome mild to moderate anxiety or depression. NewAccess coaches are available in eight PHNs nationwide.
$600 helps deliver innovative online programs across Australia to help protect everyone's mental health.
BRAVE is a free, self-guided interactive online program that teaches parents and young people how to cope with their worries and helps them to protect their mental health.
$1,000 helps train a Support Coordinator for The Way Back Support Service.
The Way Back Support Service is a suicide prevention service, developed to support people for three months after they've attempted suicide. The program is being trialled in the Northern Territory, New South Wales and Australian Capital Territory.
Without you, we couldn't do the work that we do. Thank you so much for your support.